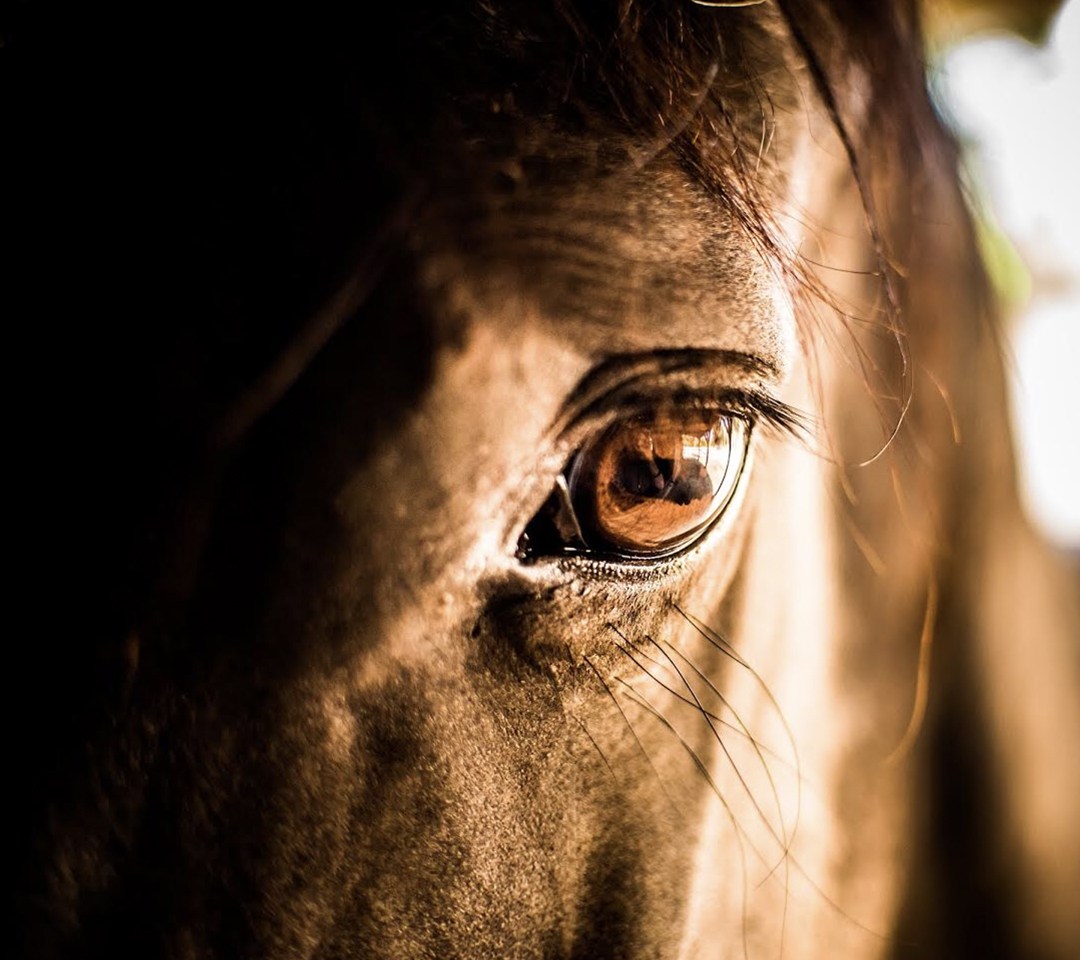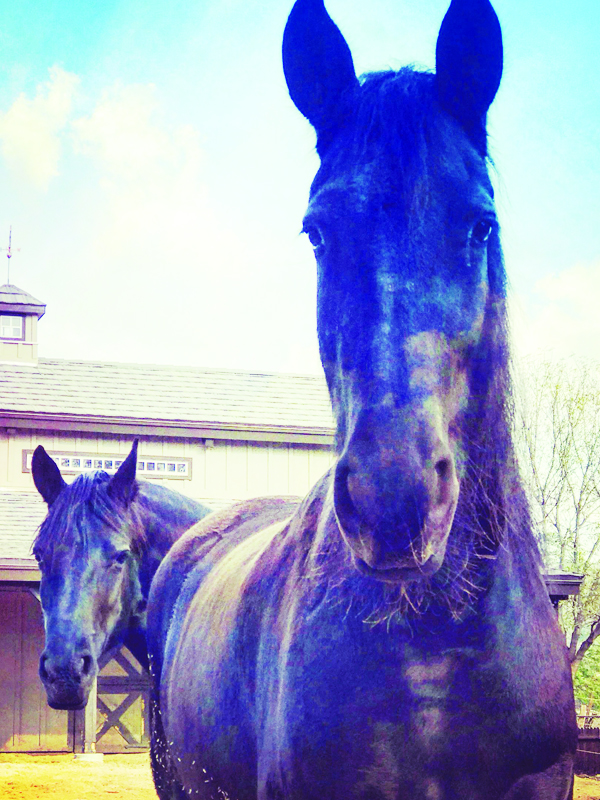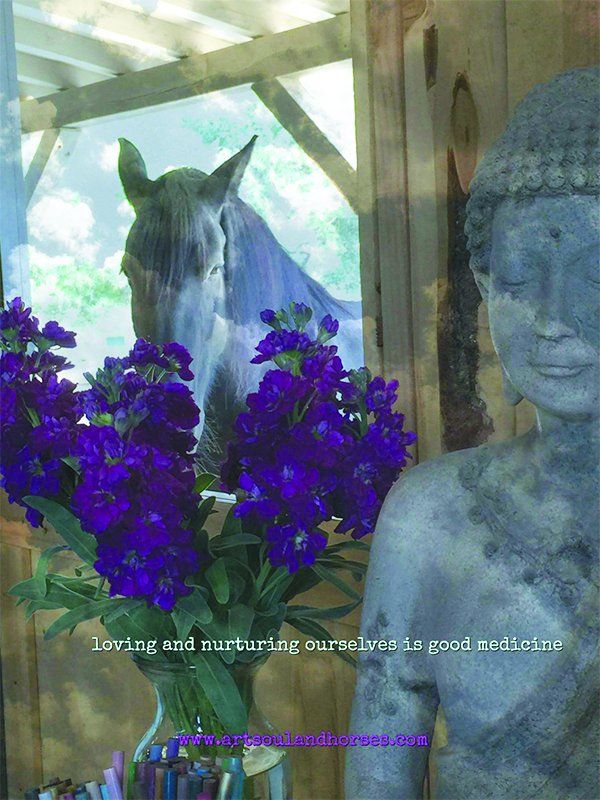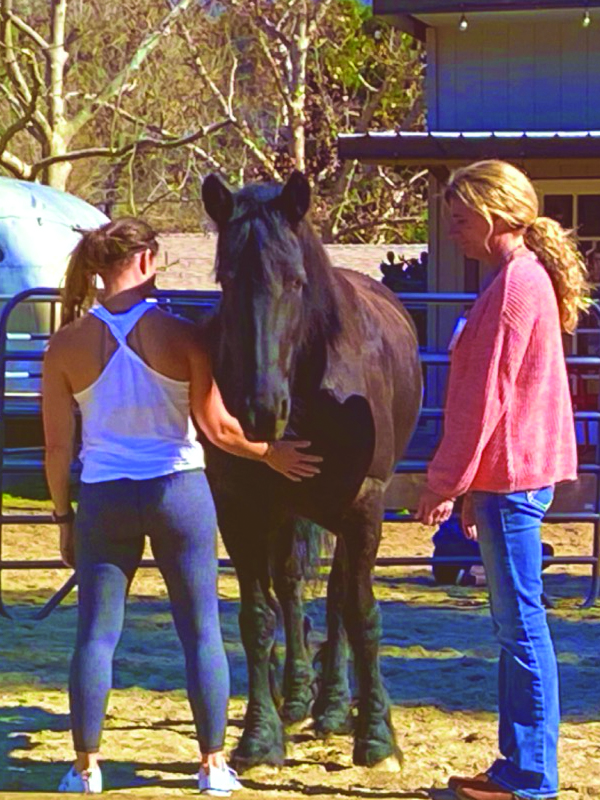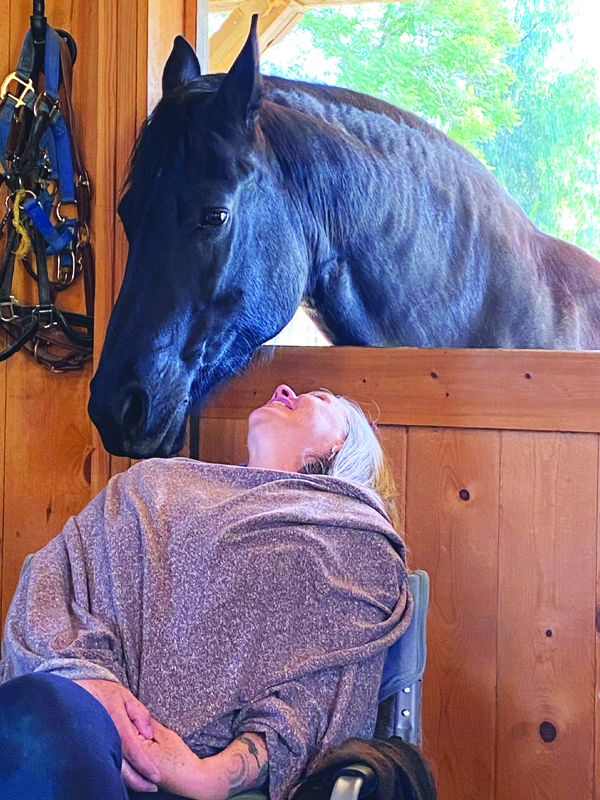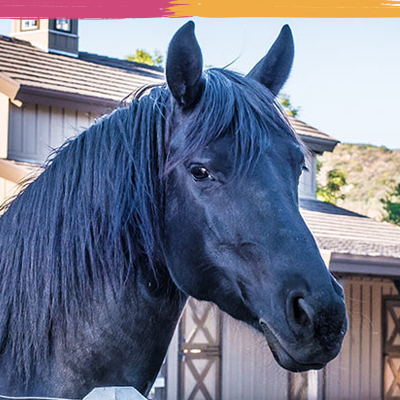 Skye Mama is a Friesian/Quarter Horse cross. She came to be a part of Vivian's family in 2015 after a rough start in life. She is a kind teacher, a loving mother and carries the beautiful essence of divine feminine energy. As her name suggests, Skye Mama is powerful, and connected to the earth and the stars.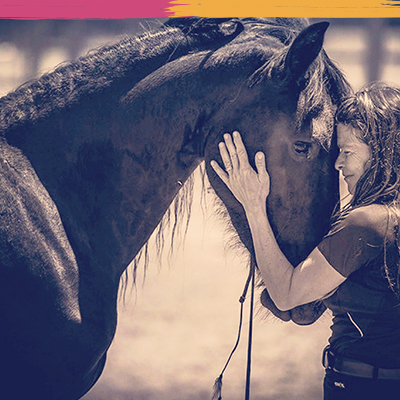 Luca is a Friesian Mare. She has been with Vivian since conception, and overcame amazing circumstances to be in this world. As a result, she is also known as "Malin Wunderzeichen von Adelherz" (Little Miracle Warrior of the Brave and Noble Heart). Luca is curious and loving, and enjoys playing and interacting with people. She is always the first one at the stall door to join our workshops. Fittingly, she carries the spirit of Chiron – the healer – and has a deep, compassionate energy.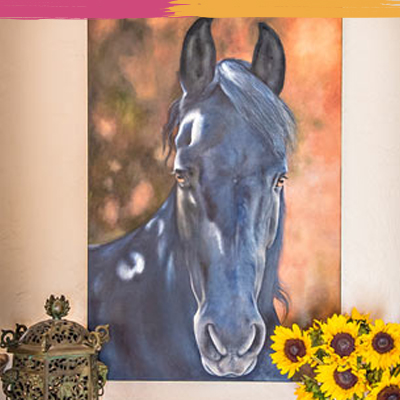 Yanni is Vivian's Spirit Horse who guides much of what she does from the angelic realm. His full name was Joan Fan E Boskaranne and he arrived in 2007, a powerful healer who came to Vivian at a very important time her my life and in her nursing career. She was burned out and had lost touch with her creative heart. Yanni was her soul pony, her spirit guide who helped her reconnect with my childhood love of art, teaching and of horse dreams.
Vivian and Yanni's time together was very short – he passed away tragically in the spring of 2011 and her grief was insurmountable. As she tried to make sense of it all, Ishe discovered that they still had a soul connection, and he became a "voice from beyond the veil," so to speak. Yanni's message came through loudly and clearly through journaling. The property she now sits on is the manifestation of such joint creative visualization. Yanni not only served to heal Vivian's heart. He taught her that we are all connected in many miraculous ways, including through the divinity of new life that brought her Luca.