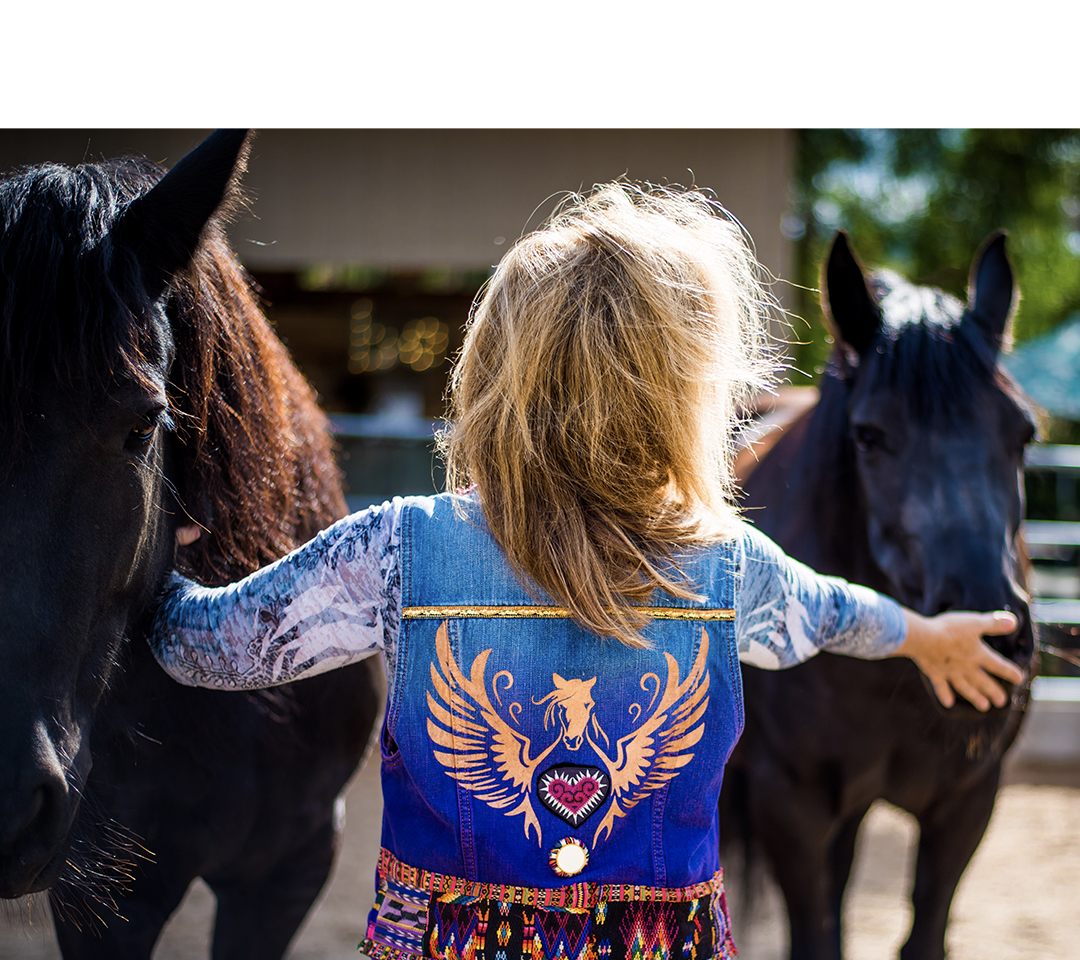 We offer private coaching, drop in groups, workshops, and other events.
Re-connect with yourself and discover your power!
No horse experience is required to work with the horses, and we will not be riding them. Remember to wear closed-toe shoes (preferably boots) and bring a hat, sunscreen and a water bottle so you can stay comfortable and hydrated.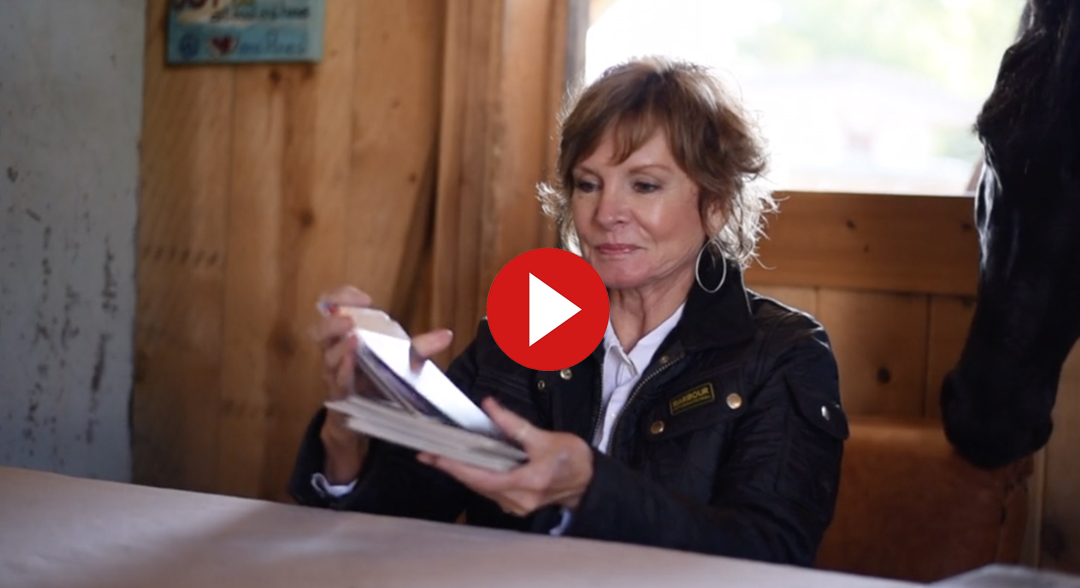 "I deserve to be loved at a much higher level."
Hear Private Coaching Client Sherry's story.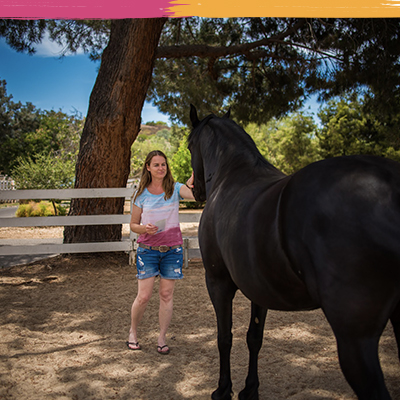 Private Coaching Sessions
Reacquaint yourself with your true heart's desires through 1:1 Equine Gestalt sessions with the horses and art. Vivian and the horses will set the groundwork for creating your new vision by rediscovering the voice of your heart. We will explore the old stories that are holding you back from healing; you will begin to create a new vision from a place of pure love and self-compassion.
At Art Soul and Horses, we firmly believe that a great capacity lives in each and every one of us. When we have a clear vision of where we want to be and how we want to feel, our intention activates pure magic – and Vivian knows with every cell of her being that the incredible power of vision is available to you. Have you stopped dreaming? Vivian believes the divine power of the horses can lead you into a state of peace and joy, where you can tap into your innate creativity – and it is Vivian's life's work, her passion, her gift to help with the excavation of your vision.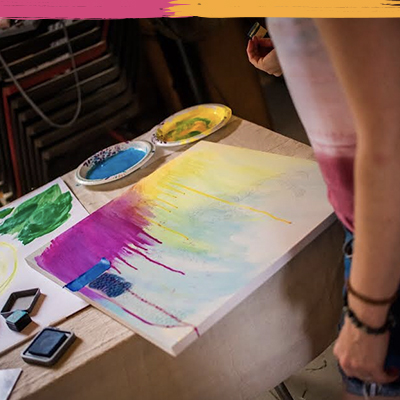 Offered in the spring and fall. Check "Upcoming Workshops" page for current availability.
Intuitive Art with Horses
Experience the energy of creating with horses through guided imagery exercises, exploration of colors, and how feelings influence our vision. Horses drop us into our Heart Chakra. When we share space with them during the creative process, we begin to feel free to connect with our divine purpose. In this workshop, you will experience how you want to feel moving forward in your vision and create a mixed media with images, words, and colors. You will have the opportunity to work 1:1 in a mini session with the horses using the Equine Gestalt Coaching Method. The greatest gift you can give yourself is the opportunity to create a life of purpose and meaning. This is the first step!
Fee includes art supplies and a light lunch.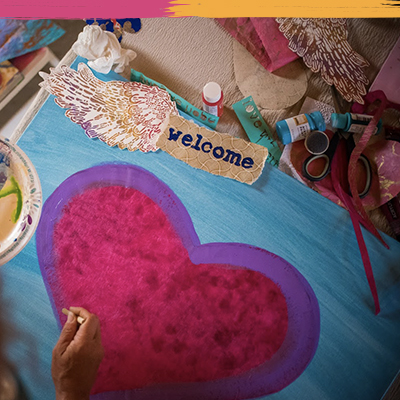 Offered in the spring and fall. Check "Upcoming Workshops" page for current availability.
Intuitive Vision Boards
with Horses
For pricing, please contact us.
Includes lunch
Join us for a creative, fun filled-day of creative play with the horses and the art studio. When we are relaxed and aligned with our true purpose, we can create a beautiful vision for our future. Explore the meaning behind the colors, images, words you are attracted to. Capture these images in a mixed media vision board art piece. Horses bring us to a place of relaxation and open the door to possibility. Once we can capture these images, words, and feelings, we want to experience we have a blueprint to moving forward and a clear vision to help us tap into the quantum field. Your new story is just waiting to emerge. Happy, joyful, and powerful visions are the key to this workshop.
Fee includes art supplies and a light lunch.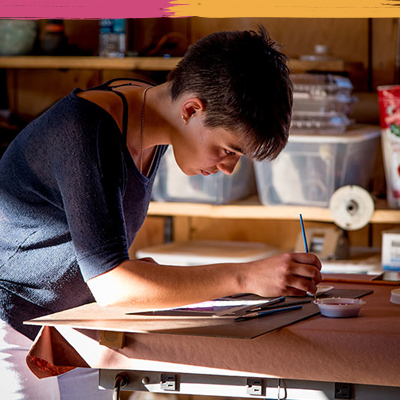 Pricing for Custom Workshops varies depending on scope and size of group.
We love creating specialized workshops to meet the needs of your group. Custom Workshops offer a wonderful way to create a special day for friends, family, or work colleagues. The four hours include Gestalt work with the horses and art.
REFUND POLICY: GROUPS & WORKSHOPS
A deposit is required at the time of booking a retreat.
When they enroll, customer makes deposit of 1/3 of the cost of the retreat.
The second payment is due 90 days before the start date of the retreat.
The final payment is made 30 days prior to the event.
If a client cancels within the 60 day period prior to the retreat:
If we can replace client's seat, they will receive 2/3 back.
If we cannot replace, the client receives no money back.
You can consider applying payments toward a future event without penalty.
REFUND POLICY: PRIVATE ONE-ON-ONE SESSIONS
Payment is due 48 hours prior to the session.
In the event of cancellation, money is not refunded.