"Welcome, Fellow Healers"
My name is Vivian Thwaits, and eighteen years ago I was called to the nursing profession. Over the years I have worked as an RN in both clinical and administrative settings, and learned that when you pour your heart and soul into everyone else, it can leave you empty, overwhelmed, burned out and at risk of developing compassion fatigue.
As you know, nursing is about more than clinical skills - it is a calling that requires we dedicate ourselves wholeheartedly to healing the bodies, minds and spirits of our patients and their families. Nobody ever mentioned taking care of our own bodies, minds and spirits!
Were you taught the art of self-care as a core part of your nursing school curriculum, or your continuing education unit offerings? Did your employer or your professional nursing societies, ever tell you to "put your own oxygen mask on first"? Is self-care for nurses acknowledged for the critical part of being a nurse that it needs to be? I know I never got the memo - I was taught harrowing tales of stressed nurses eating their young instead of learning how powerful nurses can be when they learn the art of self-nurture.
"Healer, Heal Thyself"
Our profession is deeply rewarding, and it carries the seed for our destruction. If we do not learn how to adequately care for ourselves, the standard of care we offer our patients is impacted and eventually our own wellbeing suffers. I believe that every nursing school and every hospital should offer nurses the tools to ensure that they are taking care of themselves first. It is my passion to deliver this message and to remind you all that you are not alone.
When I needed help, I searched everywhere and found very few support resources for nurses, so I set out to explore alternative support systems and holistic modalities of healing, such as Reiki, Art Therapy and Meditation. During this journey, I discovered that working with horses is powerful medicine, helping me to reconnect with myself and to heal from the soul outward.
We were not called to nursing by accident. Those things that we are attracted to are meaningful pieces of the work we are to do in this lifetime. It has become my life's mission to remind you all of the importance of taking care of yourself, and to support you in discovering your own unique path of self-care. The horses and I are lightworkers for nurses, here to hold space, to listen, nurture, allow you your personal life vision to manifest in beautiful, heartfelt ways and to allow your soul's purpose to emerge.
Nurses are a special group of healers, full of power and possibility when you take care of yourself, and open your heart to the beautiful possibilities that await you. I believe there is so much more room to expand and grow in your life - your first step, though, is to slow down and reconnect with yourself.
"Art Soul and Horses"
The community of Art Soul and Horses is a sacred space for nurses to reconnect with the concept of self-nurture. I – in partnership with my horses – am dedicated to delivering resources and self-healing opportunities to our community, and committed to helping you open your heart, to expand and to care for yourself against all odds. Follow your heart and the window of truth will open the floodgates of healing. The horses will help us relax, expand our heart and reconnect with peace. That is the first step in healing the healer.
A New Level of Healing at Art Soul and Horses
I am a graduate of a 2 year training program in the Equine Gestalt Coaching Method. I am excited to bring another level of healing work to Art Soul and Horses to my clients.  I believe that beautiful transformations await those who experience this work. I am especially excited to bring this method into the nursing community it has been a long time coming. Once compassion flows through our hearts we are without boundaries. We are limitless. We are able to fly above it all and be true to our soul's purpose.
Horses are deeply connected to our energy and their inlies the beauty of the Equine Gestalt Coaching Method developed by Melisa Pearce.  The  dance of creativity combined with the art of listening, the freedom to explore, and expand your capacity for self-compassion makes this method of coaching unique, bold and powerful.
The horses and I are here to listen fully, to hold your sacred words, to embrace your divine light and to watch you blossom in extraordinary ways.
"Art Soul and Horses"
At a time in my life and career, when I needed it most, a magical horse called Yanni came into my life. He helped me regain my balance and reconnected me with my childhood love of art, teaching and of horse dreams. He showed me the healing possibilities in working with horses, and gave my desire to help nurses a clear vision and shape. Learn more about
the horses of Art Soul and Horses
, including Yanni – my spirit guide, who helped manifest my vision.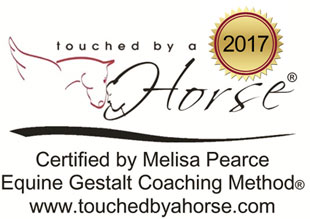 Testimonial
"Vivian's presence allows for a haven of safety, love and caring. Vivian is fully present every step of the way, she guides with a beautiful knowing and allows your story to unfold as it is meant to."
Debra M 3.26.2017
Roscoe, MT