How can we, as busy nurses, integrate our scientific training with a more spiritual approach? As nurses,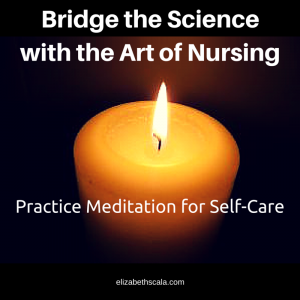 we are typically a task-oriented, skill-driven, grounded group of professional thinkers. So practices like visualization, guided imagery, and meditation may sound a bit like "hocus-pocus" to us.
"Self-care is the most crucial piece to being a good nurse"
Wow. How's that for a bold statement? But let me share this with you- I've been a nurse on an inpatient unit. I've given out medications, hung IVs, prepped for procedures, followed orders, done assessments, etc. I know the tasks, skills, and science that go into nursing. But none of that can be done as productively or effectively as when a nurse takes care for themselves first and foremost.
Read entire article here: https://elizabethscala.com/spiritual-care-nurses/