Sacred Community Circle For Healthcare Professionals

Loving and nurturing ourselves is good medicine!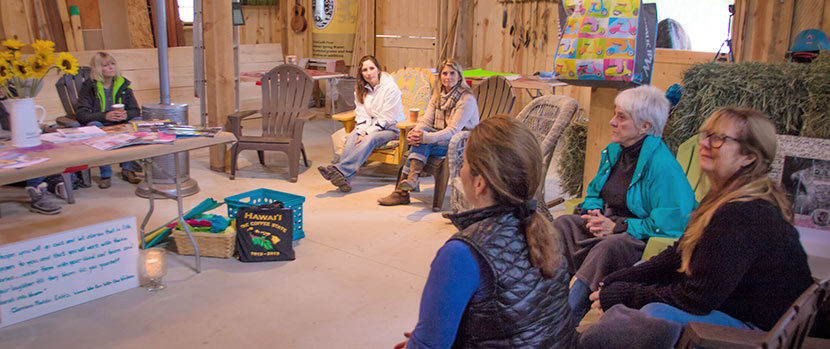 A safe place to explore the importance of self-care of nurses, nursing student and health care professionals.
A place where we can speak our mind, listen, alleviate stress and mentor.
A safe place to explore stressors of the healthcare profession and solutions.
Join Vivian and her horses to meet, greet and relax. Coffee, tea and fun conversation will be provided. The first session will be an open format introduction circle to discuss the importance of self-care. The goal is to create a community to support and mentor each other in our work and to offer support and mentorship to nursing students
Please Register. Thank you.
[Form id="6"]
Details..
Meeting Dates
July 26
August 23
September 27
October 25
November 29
December 27
Visit our Facebook Events page and share with you friends.
526 Paso Del Norte
Escondido, CA

Fee: Pay What You Can
At the end of the evening you are invited to pay what you can. We want to make the Circle affordable to all.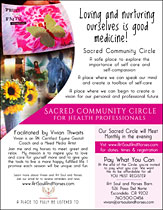 View the Flyer and pass it along
to your friends. Thank you!