Article by Stephen Blyth
The National Cancer Institute tries to be helpful: "At some point during chemotherapy, you may feel: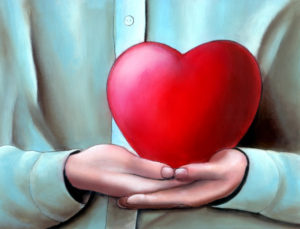 Anxious; Depressed; Afraid; Angry; Frustrated; Helpless; Lonely. It is normal to have a wide range of feelings while going through chemotherapy. After all, living with cancer and getting treatment can be stressful."
These words made me want to yell. Do they not understand? It is not remotely normal to see only bleakness, to be continuously angst-ridden, and to lack the spirit even to say good night to my precious daughters.
"Many people find that light exercise, such as walking, riding a bike and doing yoga, helps them feel better." This advice enraged me: The very idea of exercise was laughable. Each night I would resolve to walk….Read the entire article here: https://www.bostonglobe.com/opinion/2017/10/09/cancer-chemo-and-road-self-compassion/27h4g3idTBd4qF9OLUjZ1L/story.html